It's Time to Get Your Loans Back on Track!
READY-TO-GO LOAN CAMPAIGN
Just $795.00*
Right now, members need money to get their lives, hopes and dreams back on track and your credit union needs them to boost your bottom line.
$795.00* Gets You All This!
11" x 6" Direct Mail Postcard
Posters (2 Sizes)
Digital Ads (4 Sizes)
Social Media Posts (2)
Website Banners (2)
Lobby TV Images (2)
Long-Form Article
Newsletter Article
Website Landing Page Copy
Other custom elements are available
Mail and Email Lists
Colorworks can find the ideal, targeted mailing list to reach your best prospects via direct mail or email. Tell us who you want to reach and we'll make it happen.
Like what you see?
Pricing Details:
*$795 Includes: 3 hours of customization and edits to meet your specific needs and file requirements. This can include addition of logos, addresses, phone numbers, rates and terms, size adjustments and minor content edits. Please note that copyright laws prohibit the transfer of unedited files or images.
Additional Services:
The cost of lists, email execution, print, mail services, postage, etc. are not included in the $795.00 cost. Colorworks will gladly provide estimates for any of these services upon request.
Let's Talk! If you would like to discuss your specific needs, give us a call at 800-243-0171.
Back On Track Campaign Portfolio
WEBSITE BANNERS
2 Versions; Sized to fit your needs
VIEW PROJECT
SOCIAL MEDIA POSTS
2 Versions; Graphic Size: 1200 x 717p; Graphics and Word document provided
VIEW PROJECT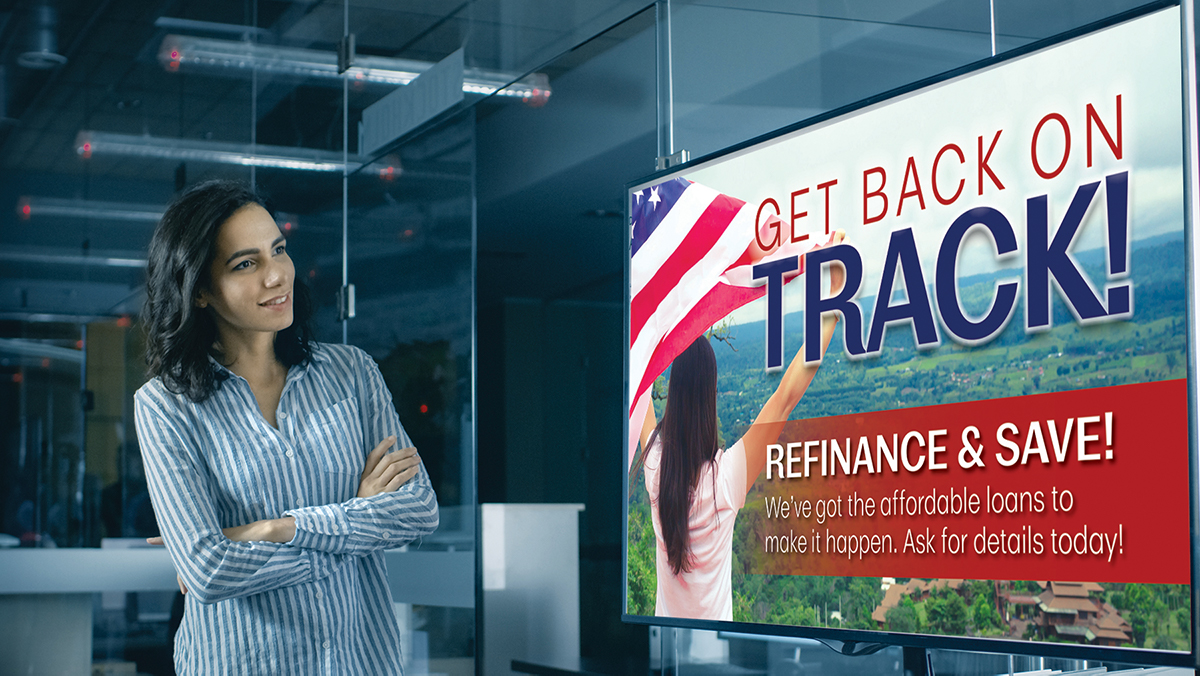 LOBBY MONITOR GRAPHICS
2 Versions; Sized to fit your needs
VIEW PROJECT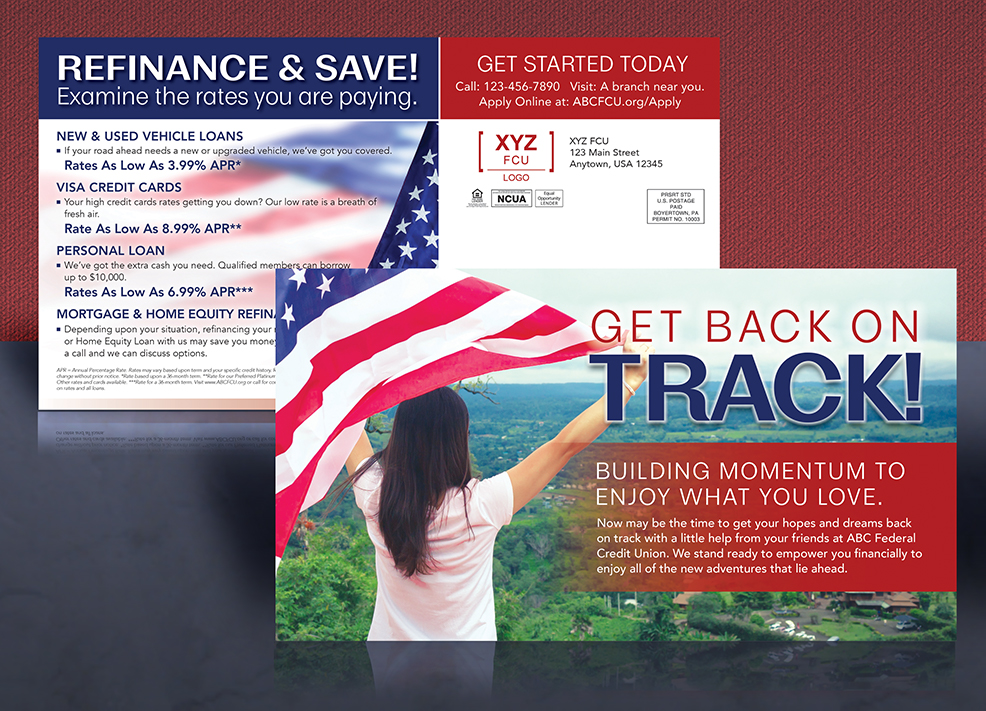 DIRECT MAIL POSTCARD
1 Version; Size: 11" x 6"; Full Color, 2 sides;
Stock: 100 lb. Cover
VIEW PROJECT
POSTERS
1 Version; 2 Sizes: 8 ½" x 11" and 22" x 28"
VIEW PROJECT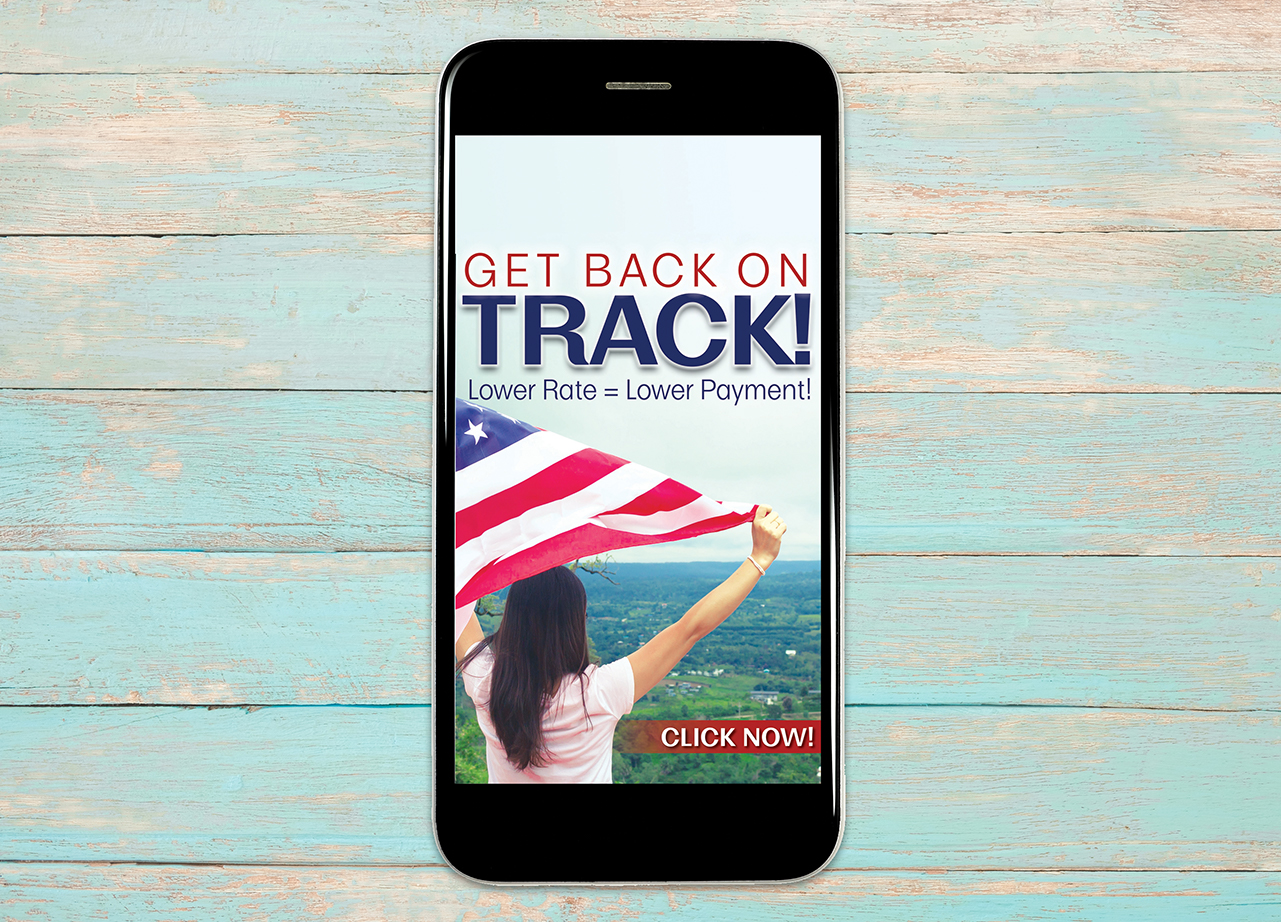 DIGITAL ADS
1 Version; 4 Sizes: 2 Tablet Ads (Portrait and Landscape), 2 Mobile Ads (Portrait and Landscape); JPGs provided
VIEW PROJECT
EMAILS
2 Versions; Copy delivered as a Microsoft Word doc and the Graphics as a .jpg file.
Execution of Emails and Custom HTML files are available at additional cost
depending upon requirements.
VIEW PROJECT