Maximize Your Marketing Results and ROI with Colorworks
Marketing and Strategy
It's not enough to just create pretty pictures. Even though we love doing that too, the best marketing is built upon a solid foundation and understanding of the audience that is being targeted. The right offer, to the right person, at the right time, still rings true. If you need a single project or an entire integrated marketing plan, we've got you covered.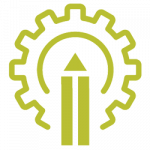 Branding
We love building powerful brands. Let us help your business or organization create a new brand or provide a brand face-lift that positions and propels you into the future.
The Colorworks team brings the skills and experience needed to research, create and communicate what makes you stand out in your marketplace.
Copy and Design
Superbly executed copy and design captures attention and illuminates the face of your business in the marketplace.
The Colorworks team is ready to help you put your best face forward. Harmonizing verbal and visual excellence,
we will differentiate you from your competition and create results.
Marketing Projects and Campaigns
Clients look to Colorworks for single marketing projects to complete, multi-element online and offline marketing campaigns. If you need a single brochure written, designed and printed, we can do that! Or, maybe you need a complex campaign that includes a variety of elements all built upon your brand guidelines, within a unified campaign design. We do that too! We are here to make your job easier in a way that works best for you.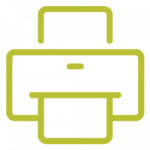 Printing Services
Colorworks specializes in high-quality printing.
Our in-house capabilities include offset, digital,
and large format printing. We offer single to
full-color printing for almost any type of project.
From a simple business card to multi-page booklets,
we do it all. We specialize in variable-data printing
and excel in production of large posters, banners,
displays and so much more. The list is endless!
Direct Mail and Distribution Services
Colorworks' in-house mail capabilities allow us to handle your direct mail projects with ease. If you require targeted mailing lists, we will obtain the ideal list to hit your best prospects. Our professional list management team stands ready to make your next mail project a breeze. Colorworks' large warehouse and distribution capabilities are ideal for clients that need more storage space and a trusted partner to manage distribution and shipping of important marketing and other materials.