It's that time of year again.  Barbecues and picnics are making their seasonal return as days get longer and weather gets warmer.  So it stands to reason that you will receive an invite to at least one chill and grill this summer.  An invite arrives and, as is customary, you're tasked with bringing a dish.  You decide, after careful consideration and planning, that you will spend all day making sushi to take to your Uncle Mark's backyard barbecue.  It's a great dish and some people will love it but is sushi really best suited for something like a barbecue?
The scenario is essentially the same when you're deciding between Every Door Direct Mail (EDDM) and Targeted Direct Mail.  Knowing your audience and choosing the right mail delivery method to reach them could mean the difference between your campaign being a hit or a flop.  If you know the difference between EDDM and Targeted Direct Mail, you'll be able to choose the best fit for your next (or first) mail campaign.
Every Door Direct Mail (EDDM)
The advantage of EDDM is that it's the absolute cheapest way to reach people by mail. Why, you might ask? That's because you have to do a large part of the work yourself.  This entails going to the USPS website and choosing the carrier routes you want your mail piece to be delivered on.  After deciding the routes you need to download and fill out paper work for each carrier route and bring this to the PO with your postcards (which also must be within the Standard Mail flat dimensions). This saves the USPS time and money because when you show up with your postcards bundled for each carrier route they can just turn around and hand it to the postal carrier.
Who is this type of mail best suited for? It's for local businesses that cater to a wide demographic, or type of customer, in a specific location. Think a hair salon that services men, women and children.
Targeted Direct Mail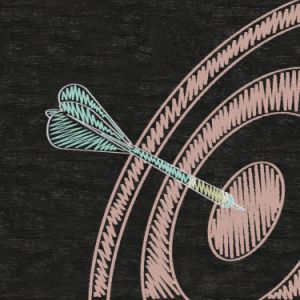 Targeted Direct Mail enables you to choose the exact characteristics of the people you want to target and is ideal for business types who benefit from accurate targeting.   If you are a high-end aging skin care company, you might want to target women over the age of 40, with a college education, that buy beauty magazines, and have a high income level for your region.  But demographic analysis can get even more precise than that. If you have over 500 customers, they can be analyzed on 28 different demographics which you can then use to precisely target who you want to receive your postcard.
Targeted Direct Mail can, in some instances, be more cost effective because you can print lower quantities and it can also yield better response rates through personalization.  The availability of variable data printing gives you the ability to use an existing customer list (or purchase one) and tie that person's name into the marketing message.  It also allows you to switch out graphics based on customer preferences within each segment of your target market.  This type of campaign takes a little more planning and effort on the front end, but the better response rate is worth it. Studies show, the more you can target your message, the more effective it is.
Our Take
Treating your marketing as an investment means you might want to weigh all your options before deciding on a delivery method for your mail piece.  If you're putting the time into designing your direct mail campaign then take the time to ensure it's going to be effective by reaching your target audience.